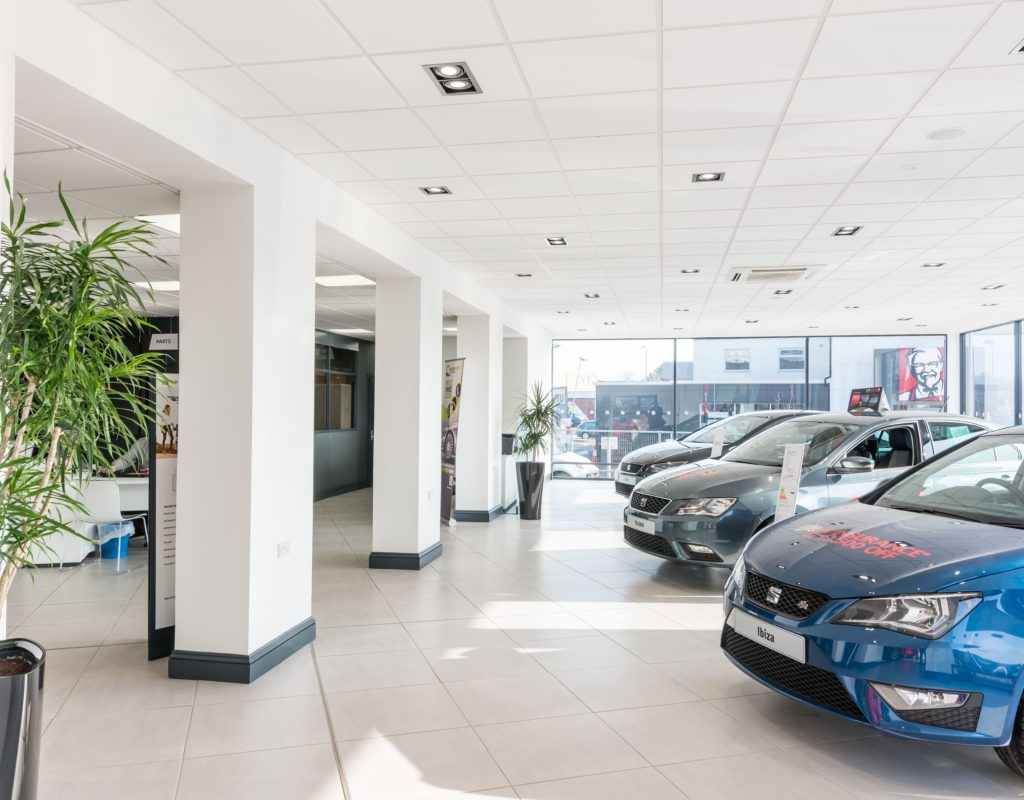 A new ceiling creates a bright and modern atmosphere with easy access to services behind. Lighting options and air conditioning are easily integrated into a ceiling project.
Whether you require a ceiling for your office space, meeting room, staff areas, canteen, warehouse or clean rooms we can suggest the perfect ceiling solution. Using our expert knowledge we recommend which ceiling system would be best suited to your room function.
Suspended Ceilings
Depending on the type of room there are a vast range of suspended ceiling specifications available. Different styles of ceiling grid can be specified by our estimating experts. Ceiling tiles also come in many shapes, sizes & styles. Particular tiles can provide certain qualities such as acoustic rating, fire rating, hygiene rating and moisture resistance.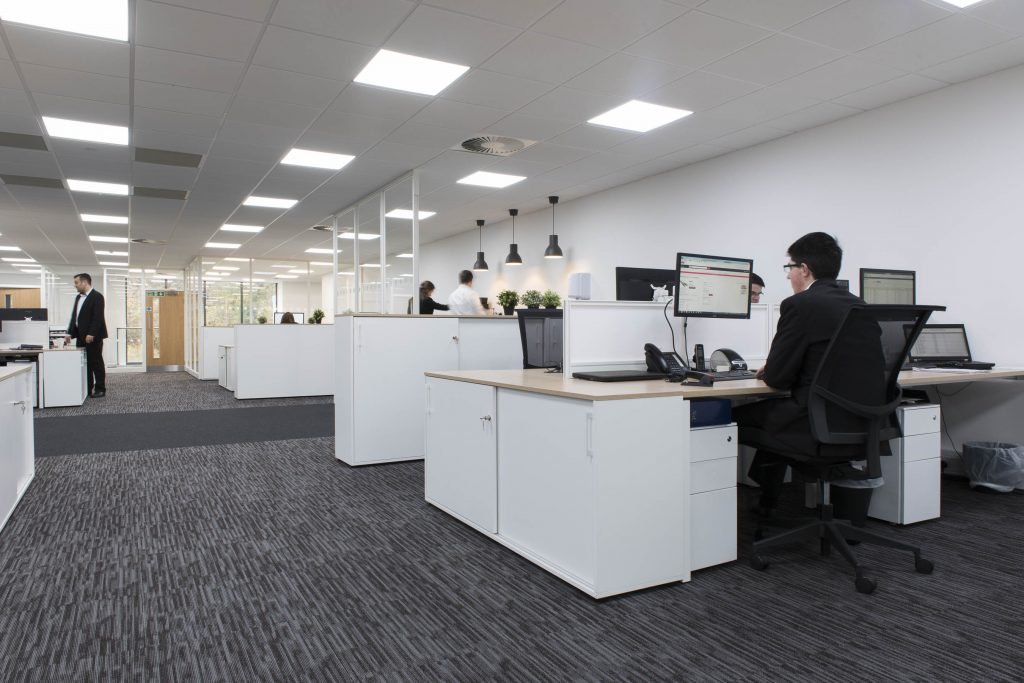 Painted MF Ceilings
Metal frame plasterboard ceilings known as MF ceilings offer an alternative painted finish. Using a textured combination of different ceiling designs can define areas within an open plan space.
Integrated Lighting Options
Incorporated into our ceiling installations are the electrical lighting options including LED light panels & spotlights. See our Electrics & Air Con page for more info on lighting, air conditioning & data cabling.
Fire Rated Ceilings
We also offer ceilings that comply with Building Regulations for the necessary fire ratings. As a part of our design phase we will determine the fire rating legally required for your ceiling.
Room Insulation
To improve heat insulation and sound proofing in a room we also offer suspended ceiling insulation which can be incorporated into your ceiling installation.
APS News
For exciting updates follow us on Twitter & Facebook.
Ceiling Projects
If you are considering a new ceiling project then our surveyors would love to discuss some design options with you.